WOOD WORKTOPS
If bought from the right place, Solid wood worktops need cost no more than laminate, but they last so much longer. Even if you damage a solid wood worktop, you can generally sand out or repair.
I purchase and fit worktops from Wood and Beyond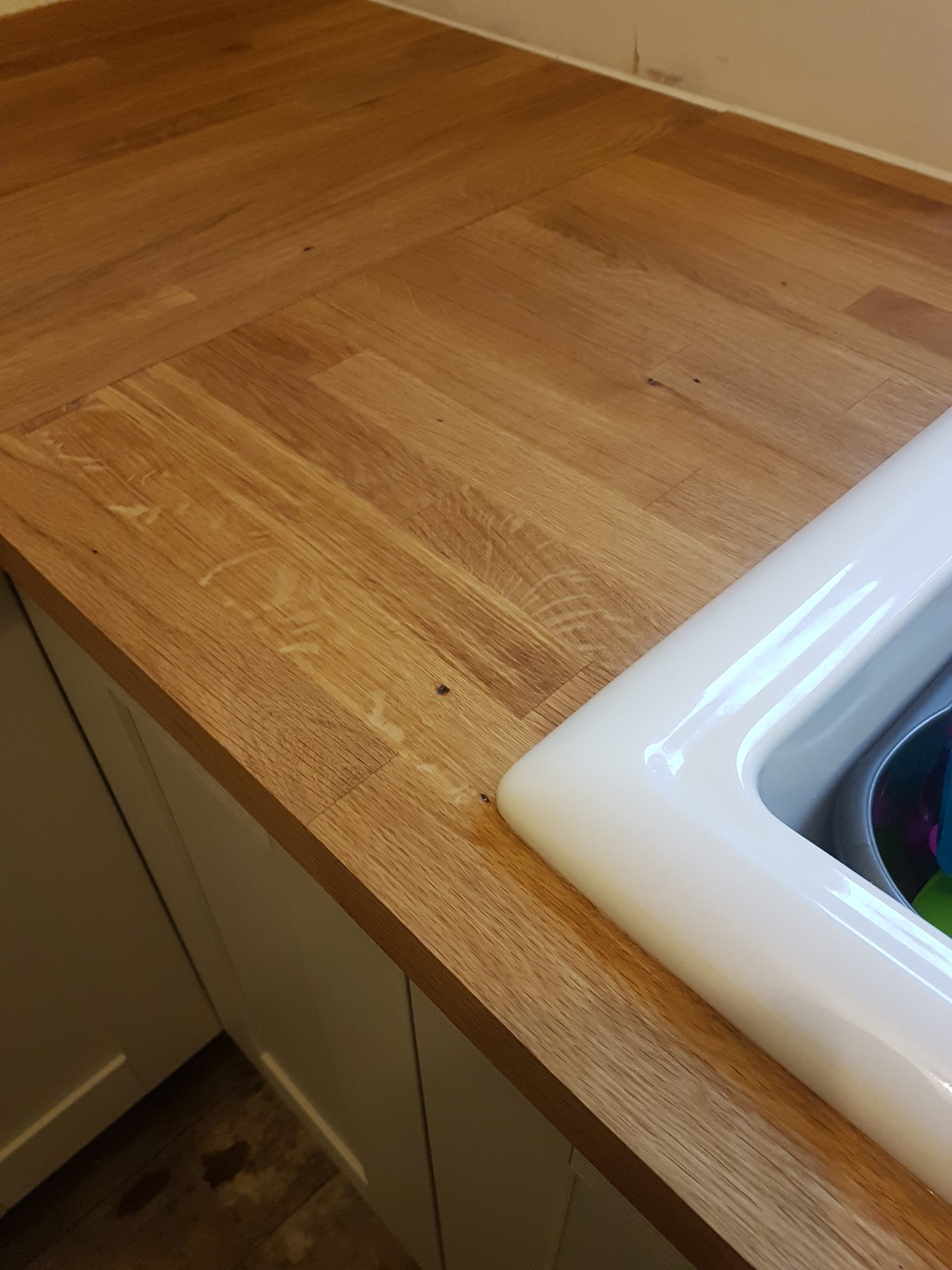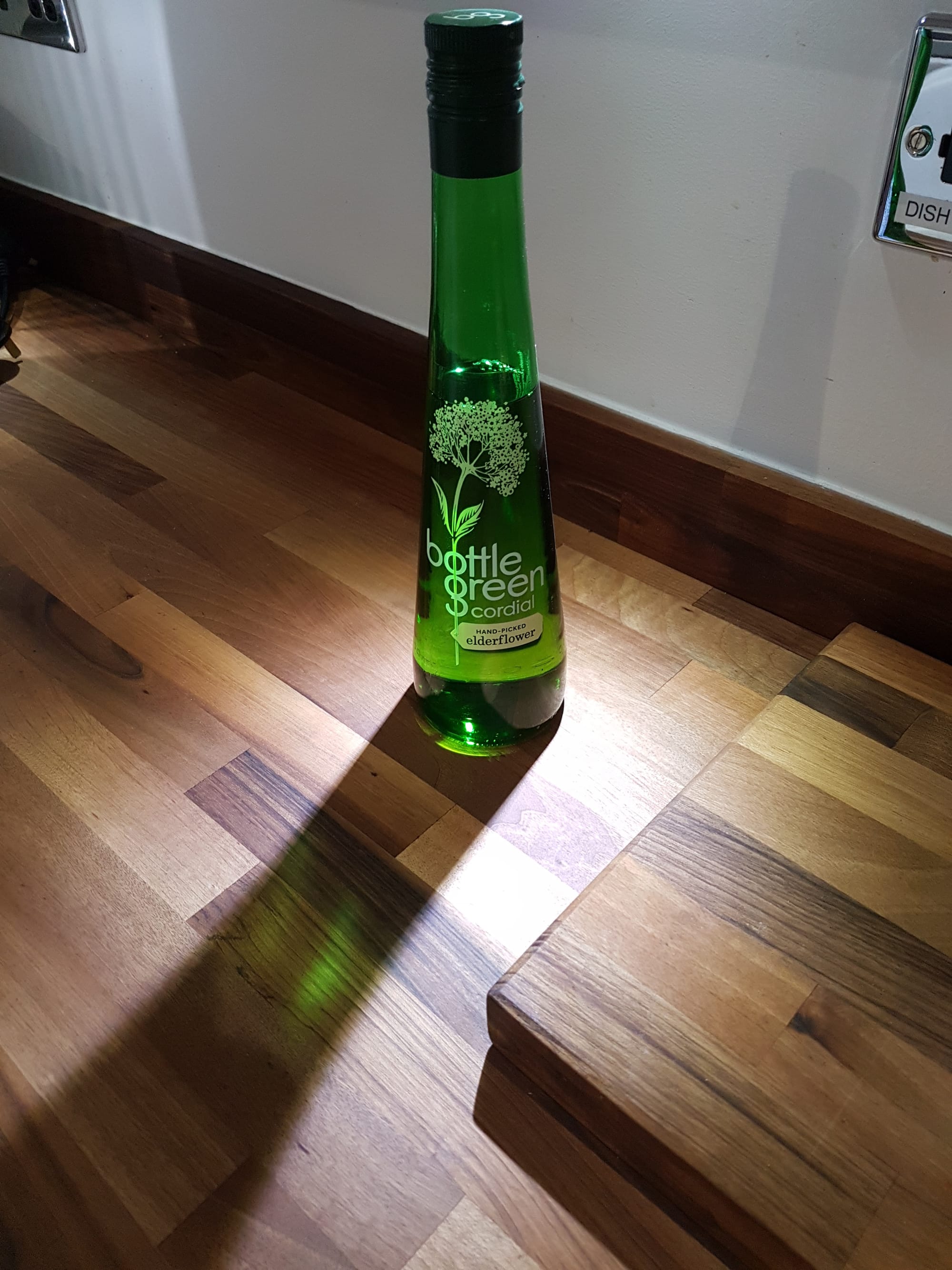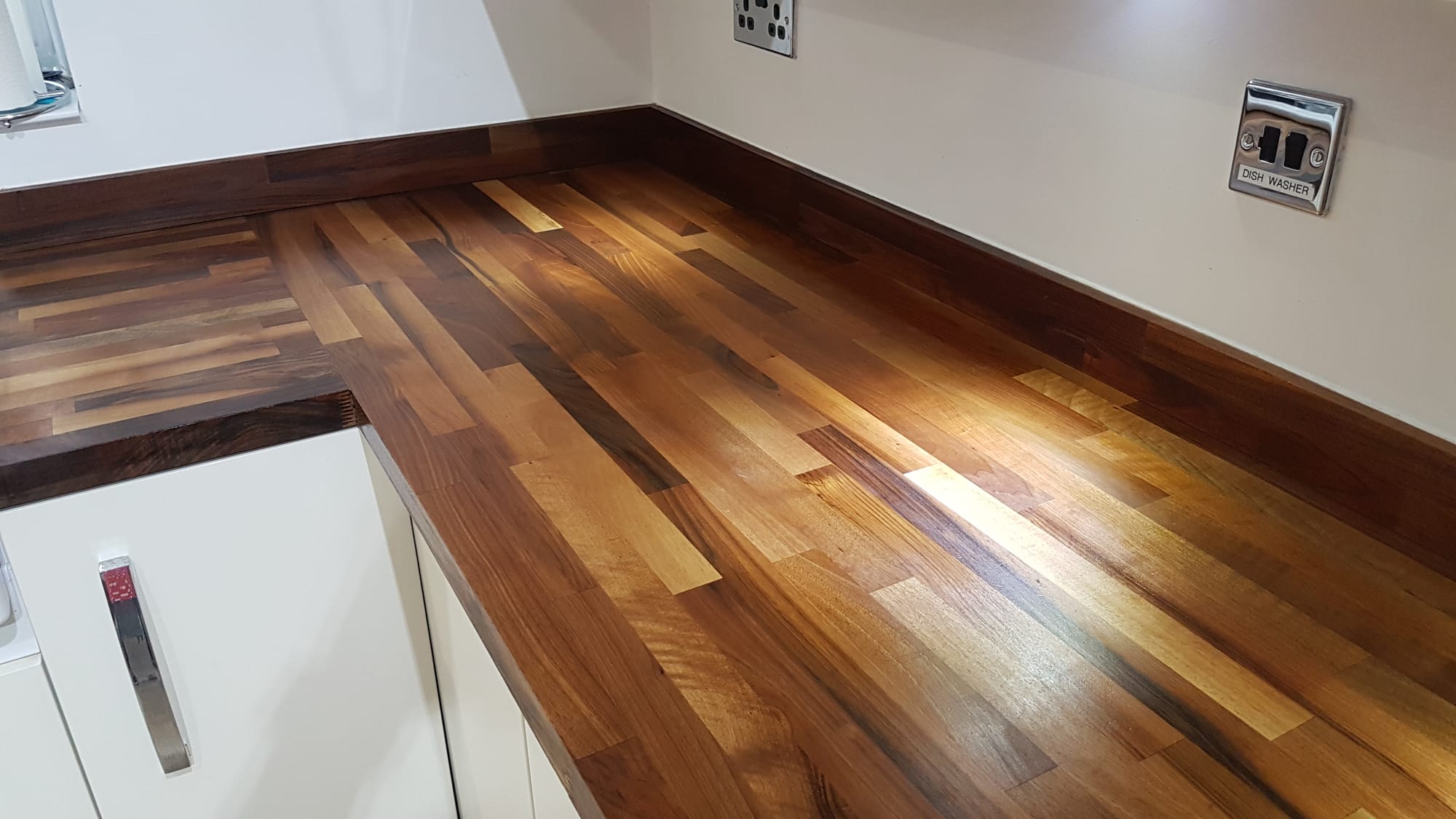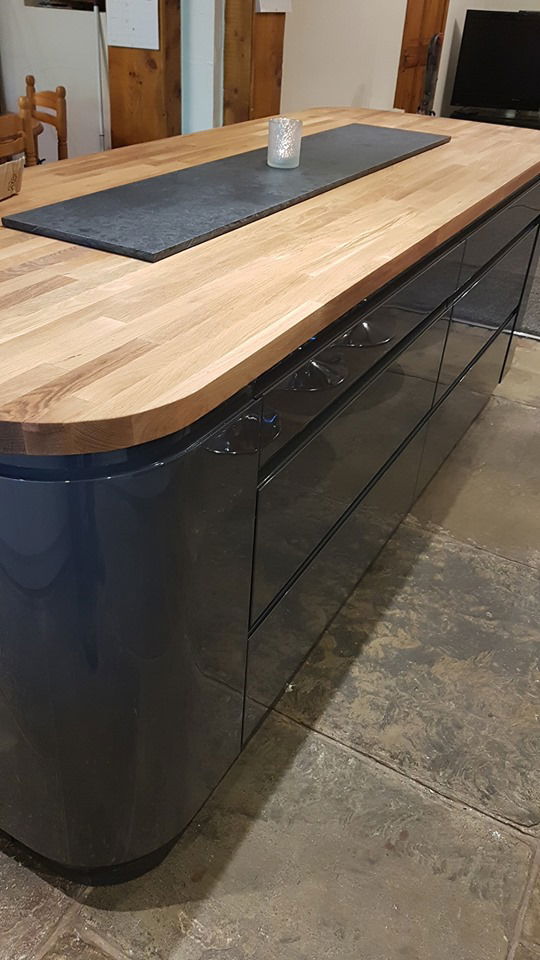 ZENITH WORKTOPS
Solid Laminate worktops, Completely waterproof, these work surfaces are also resistant to heat and wear ensuring they are durable enough to withstand the hectic conditions in a busy household. Only 12mm thick but twice as hard wearing as regular laminate worktops. Some installers don't like to fit Zenith, thinking they are hard to cut.
I recommend and fit Zenith Worktops.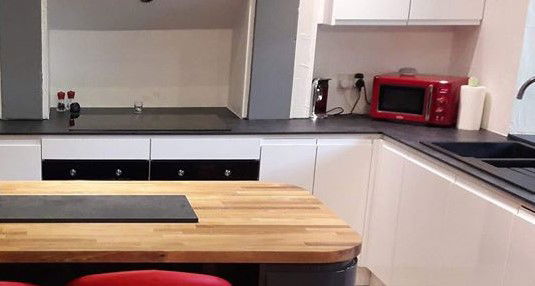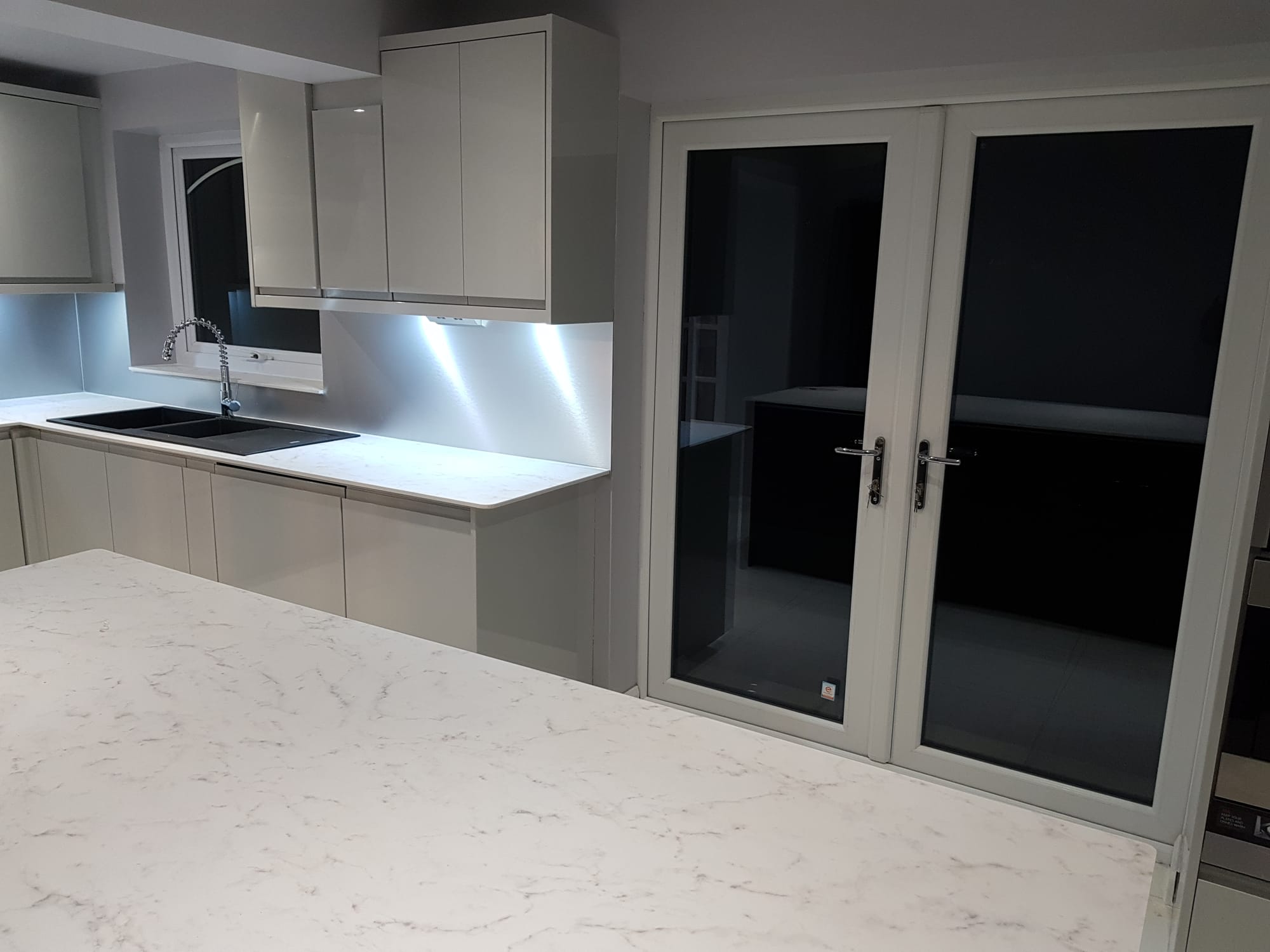 STONE WORKTOPS
Whilst I don't supply or fit stone worktops, I'm happy to work with your supplier and prepare units for them to template and install, as per this kitchen fitted in December 2019.